Here's Why VSM Should Be YOUR First Choice Audio Visual Rental Company
Professional Briefing & Set-Up
We will give detailed briefing on the operation of the Audio Visual and IT equipment to avoid any embarrassment during your events. Our set-up will be always on time for your convenience.
Safety Comes First
We provide our technical crew with the training and tools to work safely during AV equipment setup and dismantling to prevent injuries or accidents, so your event goers and sponsors can focus on having a great time.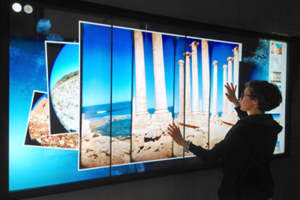 Large Quantity of Laptop, LED TV and Touch Monitor Display
We can support large quantity of Laptop, LED TV and Touch Monitor Display rental for exhibitions and conference.
Technical Stand-By Available
Our technical people will stand-by during your function to solve any technical hitch for a minimal charge only.
Quality Guarantee
We are committed to deliver good working condition equipment for you. What spec that we promise is what we will deliver.
One Stop Audio Visual Rental Solution
We can provide a total Audio Visual Solution for your event with our AV equipment rental range like Projector, LCD / LED TV, PC & Laptop, Touch Monitor, Interactive Kiosk, Video Wall, LED Screen / Display (Indoor / Outdoor), Sound & Lighting Systems and etc. This will save you the hassle of dealing with so many parties for your AV needs.
Clients' Testimonial
The reason that we continue to support VSM is they have provided us with better service and support with reasonable pricing.
Your service, is the best.
Your team is very professional, they already setup the TV display before I arrived at KLCC.
Glad to have worked with you on the rental.
Good quality service and products.
Trust that in future we will have this opportunity again.
It's an honor and a great pleasure to send my personal thanks to everyone.
You have been fantastic and extremely professionals showing your "savoir faire" and your excellence in every detail.
The French Embassy will certainly send its congratulations once everything settle, today allow me to send to all my thanks for your great contribution.
It is a proud to see how our efforts have been highlighted during the event and all over the preparation.
I hope everyone feel happy to have participate to this "magical" event who witness how you are effective and passionate in your activity.
I have rarely seen over 15 different companies working together to reach such level of excellence and quality.
You have impress over the French community and I have no words to say how great you are.
Congratulation and sincere thanks
Projector set up & use was excellent.
The team were very professional, accommodative & helpful.
All in all we were very pleased we went with Verity Systems for our projector rental.
The projector we rented was perfect for the event
Our Satisfied Customer